About

Quest Taekwondo

Quest Taekwondo was founded in 1988 by Master Mike McKenzie (7th Dan) and is an established and renowned club throughout the UK. With over 35 years experience, including most notably as Technical Operations Manager for the London 2012 Olympic Games Taekwondo Event, Mike McKenzie offers an exceptional training experience for students.

We host regular seminars, with our previous headliners including Jade Jones, Bianca Walkden, Lutalo Muhammad, Mahama Cho and Martin Stamper. Working closely with the GB Taekwondo Talent Pathway, we have produced Cadet and Junior Team GB athletes, British Champions and international medallists.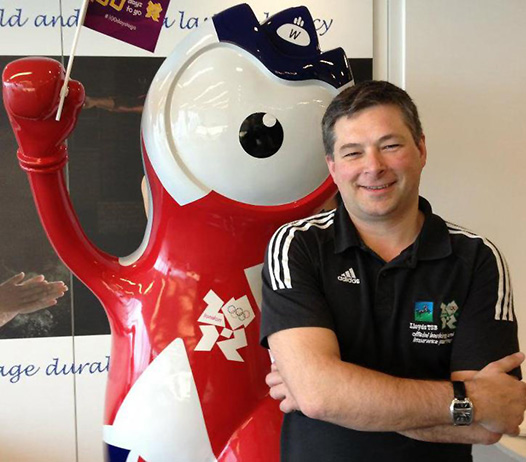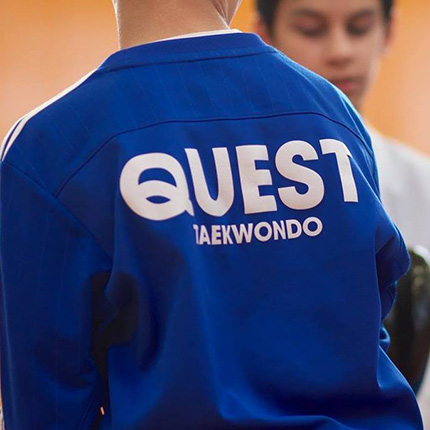 The

Quest

Experience

The vision of the London 2012 Olympic Games was to "Inspire a Generation". Quest Taekwondo has been fully committed to carrying on this legacy, demonstrating the underlying belief that "great things can be achieved through the inspiration and power of sport". Quest's continued aim is to increase participation in Taekwondo: promoting fitness and keeping active for all ages, and encouraging families to engage in the sport of taekwondo together. Engendering a sense of belonging for all, regardless of level or capability, with a focus on developing students to reach their maximum potential.

Students achieve a sense of being part of a modern, professional and inspirational Taekwondo organisation that feels equally accessible to novices and those with no desire to pursue a competitive taekwondo path, whilst also offering the highest standard of training for the competing athlete.
The London 2012 Olympics
Between the 8th and 11th of August 2012, 128 athletes from 63 countries vied for top honours at the London Olympic Games.
Quest's founder and Chief Instructor, Mike McKenzie, had a very key role to play at The Games. Firstly, he was was recruited as the Technical Operations Manager, and then later promoted to Sports Manager in charge of Taekwondo at the London 2012 Olympic Games.
Karen Moody, Rebecca McKenzie and Laura Holness, all Quest Taekwondo Black Belt members, were also all selected to be Games Makers at the event and had key roles to play.
The London 2012 Olympic Taekwondo event was a huge success and was hailed by the World Taekwondo Federation as the "best taekwondo competition ever".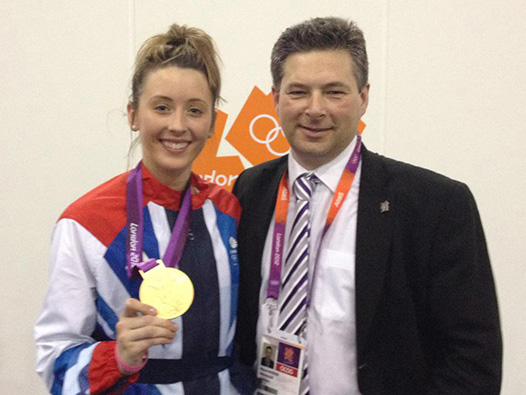 Some of the best moments were Jade Jones winning Gold and Lutalo Muhammed Bronze medals. Anyone who attended the event, will tell you that the atmosphere at every session, and the support for all athletes, was phenomenal.