Monday
Tuesday
Wednesday
Thursday
Friday
Saturday
am
CircHIIT
am
CircHIIT
am
CircHIIT
9am - 10am
MonStars
5pm - 6pm
MonStars
5pm - 6pm
MonStars
5pm - 6pm
MonStars
5pm - 6pm
MonStars
5pm - 6pm
MonStars
10am - 11am
Sport Taekwondo
6pm - 7pm
Sport Taekwondo
6pm - 7pm
Novice Taekwondo
6pm - 7pm
Sport Taekwondo
6pm - 7pm
Youth Taekwondo
6pm - 7pm
Mixed Taekwondo
10am - 11am
Sport Taekwondo
7pm - 8pm
Sport Taekwondo
7pm - 8pm
Advanced Taekwondo
7pm - 8pm
Sport Taekwondo
7pm - 8pm
Adult Taekwondo
7pm - 8pm
Advanced Taekwondo
11am - 12pm
Sport Taekwondo
8pm - 9pm
Kickboxing
8pm - 9pm
Kickboxing
8pm - 9pm
CircHIIT
8pm - 9pm
Kickboxing
8pm - 9pm
CircHIIT
1pm - 2pm
Poomsae
2pm - 3pm
Poomsae
Monstars
A specialist class for children aged 4-9 years. Warm up and stretches are conducted through fun activities, and the fundamental skills of Taekwondo are taught.
Sport Taekwondo
This class focuses upon Competitive Sport Taekwondo. Students attending these classes may compete nationally and internationally, depending upon their level, or may just wish to advance to a high level of Sport (Sparring) training.
Advanced Taekwondo
A Taekwondo session designed for higher belts focussed on progressing to the next level.
Youth Taekwondo
A session focussed on younger members, above Monstar age.
Adult Taekwondo
A session focussed on adults.
Mixed Taekwondo
This is a general Taekwondo class suitable for all ages and abilities. A typical lesson will include warm-up and stretch, Kicking drills, Sport and Technical training.
Poomsae
A session focussing on Patterns and advancing these skills to competition level.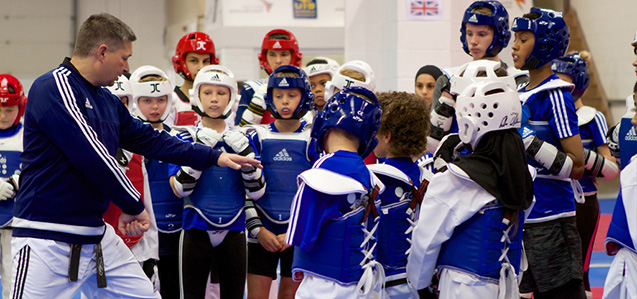 Our monthly fees offer very good value for money, with options available from one class per week to unlimited attendance at all suitable classes. Quest Taekwondo is a not-for-profit organization and there are no membership contracts or other minimum term tie-ins.
The first 4 weeks can be paid on a per-lesson trial basis, with monthly membership then required from week 5 onwards (for any special circumstances, please speak to Mike McKenzie or Richard Ullyott). We have a café facility and full viewing area for parents, and you are welcome to come along and watch a class before participating.
CircHIIT
More information can be found at https://www.facebook.com/odjlifestyle/